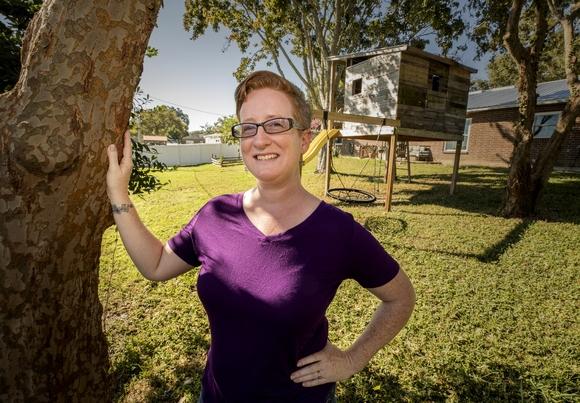 Photo courtesy of Ernst Peters, The Ledger
In the wake of receiving the Lakeland CityMaker award in November 2018, Attorney Foley was also featured by The Lakeland Ledger on receiving her award.
The article features quotes by Attorney Foley,  Chrissanne Long (the program's organizer), and Mayor Bill Mutz. Both Mayor Mutz and Long recognize Attorney Foley for being a great recipient of the CityMaker award. Attorney Foley shares how she was moved by receiving this award, sharing "she wasn't sure the city was going to be welcoming to her kind of family. She has two children of color, is queer and is married to a transgender man."
Attorney Foley also shares within the article her hope she has for Polk County and the city of Lakeland. She is excited for the changes she's witnessed since her move here in 2014 and hopeful for the direction the community seems to be heading in.